Our Services
Water Damage Removal
Mold Removal
Basement Flood Removal
Sewer Backups
Clogged Toilets & Backups
Mold Remediation
Sink, Toilet Overflows
Sewage Damage
Flood Damage Restoration
Water Damage Cleanup
Sewage Cleanup

Contact Us
Dry Force Water Damage
1227 Wade Green Circle NW
Acworth, Georgia 30102

(770) 579-8255

Some of the insurance companies we work with on a regular basis: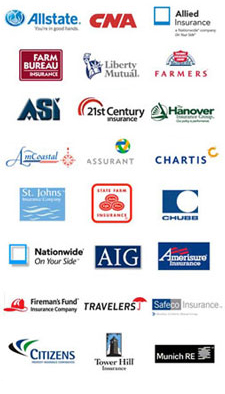 Welcome To Dry Force Water Damage!

Dry Force Water Damage provides water damage restoration, sewage backup and removal, basement and flood damage cleanup and mold remediation services in Acworth and surrounding communities. We make sure your property is fully restored in 2-10 days (from the time of your call to us) and the cost of your loss is properly covered with your insurance company to fully cover the cost of restoration.

Acworth Water Damage
Dry Force Water Damage provides emergency water damage restoration and reconstruction services in Acworth, Georgia. We offer a 30 Minute response time for sink or toilet overflows, a leaky roof, a burst pipe, a leaky pipe, or wall moisture. No job is too big or small for our team!
Once our emergency water restoration expert is on site they will begin a free assessment of your home or office. Our experts will identify all affected areas using thermal cameras, moisture meters, and other advanced diagnostic tools to ensure we know all problematic locations.

Our professionals know how to work effectively with your insurance company, accurately conveying issues and damage to ensure that your loss is properly covered! We cut through the "red tape" to process the claim. After water has been removed from your property and ceilings, walls, air ducts, floors, carpets, upholstery, furniture, and personal belongings have been properly dried, our crew can begin the restoration process. Three to five days after the water removal process, we schedule a walk-through with the insurance adjuster to document damages and create a plan for restoration and reconstruction. We will replace and/or rebuild cabinets, walls, furniture, and floors, and make sure that everything is back to its original condition. We take the headaches and hassles away to ensure you a healthy environment once again!




Acworth Mold Remediation
Are you concerned about mold or mildew affecting your families health? Dry Force Water Damage currently offers mold remediation services for homes and business'. If you suspect mold growth within your location, our specialized teams are certified and trained to assess the damage and eliminate it!
With our infrared cameras and special diagnostics tools our teams will find every trace of mold. We will also further prevent it so you may live or work once again in a healthy environment. Our dedicated mold removal technicians will immediately remove your personal items from the affected areas. Next, we seal off the contaminated work space with containment barriers. Then, we remove all mold damaged drywall, baseboards, and repair any and all leaks. If needed we perform water extraction and dry the structure. Lastly, any other items that need to be removed or cleaned in order to properly and immediately cleanup your mold damage will be addressed.

Once the mold removal process is complete by removing all potential mold spores, particles or dust that might contain mold, finally we create a preventive guard against future mold growth on all existing surfaces. Mold cleanup projects generally take 24-48 hours!

Acworth residents can count on Dry Force Water Damage to handle all your mold emergency needs as quickly, safely, and effectively as possible.



News & Events
April 8th, 2023
Acworth Water Damage Mitigation Process
When your home is damaged by a flood, it is important to start the water damage mitigation process as soon as possible. The longer that water is left sitting around your home, the more damage it will do. If you do not call in the experts right away, your home may suffer irreparable damage that can be ...
November 5th, 2019
Hiring an Acworth Water Mitigation Specialist?
When the torrential downpour finally stopped, and the water subsides, many households realize that their home has suffered severe damage. To make matters worse, the water might be contaminated with animal droppings, decaying insects, bacteria, fluids and oils from the roadways along with ...