Our Services
Basement Cleanup
Water Mitigation
Flood Damage
Crawl Space Drying
Mold Removal
Foundation Cracks
Basement Waterproofing
Flood Recovery
Wall Moisture
Basement Flooding
Water Extraction

Contact Us
Dry Force Water Damage
1227 Wade Green Circle NW
Acworth, Georgia 30102

(770) 579-8255

Some of the insurance companies we work with on a regular basis: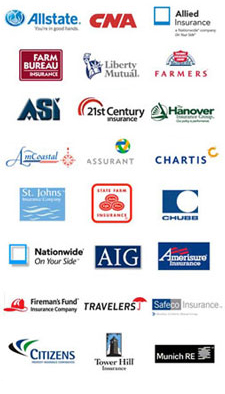 Basement & Flood Damage Cleanup

Dry Force Water Damage is who Acworth residents call when it comes to Basement and Flood Damage. Normally, flood damage stems from rapid overflowing rivers or lakes, an unrelenting storm with fast accumulating rainfall, outdated or clogged drainage system, or broken water lines.

When this happens the result is always devastation to your home or office location. The response must be immediate to minimize structure and content damage and we know how to respond in urgency. Professionals such as Dry Force Water Damage utilize a variety of water removal techniques, such as hot water cleaning, dry washing, and extraction. For your safety the flood damage must be contained immediately harmful bacteria can begin growing and multiplying on your surfaces within an hour. We offer immediate response to your water damage needs at Dry Force Water Damage. In most cases we can route a certified response technician to your home or business within 30 minutes. Our technicians are ready and prepared for your flood damage emergency. We explain the processes needed to make your home or office safe and usable again.

No job is too small or large, we offer a variety of different remediation services. We understand that this is a stressful time, we understand your concerns. We want you to be back in your home or office as soon as it is possible. We have professionally trained technicians are available for 24/7 immediate dispatch so call us now.

First, excess water must be removed from the basement area or location. For heavy-duty water removal, our extractor will remove large amounts of water in just a few passes. The water claw, a manual extraction tool, is handy for its ability to fit into tight places, such as closets and bathrooms; plus, its light wands reduce water accumulation.

All affected contents are removed from the area then professionally cleaned and dried. Hot water cleaning will thoroughly clean and remove dirt and debris from your carpets, as the hot temperatures kill microbes and sanitize. Dry washing, such as foam, bonnet, and shampooing, will target and remove stains.

Remediation is handled properly with a controlled Structure Drying process that will benefit the entire restoration. Thoroughly drying the structure reduces structural damage from mold and mildew. Speed dryers and dehumidifiers will move moisture out of the building or quickly absorb moisture. Dehumidifiers can be treated with desiccants, which will drastically increase the rate of evaporation. Ultra Low Volume Foggers produce a light mist that penetrates odors before they take hold in rooms, walls, and carpets.

An added protective barrier will ensure that no mold or bacteria growth may begin. At Dry Force Water Damage we have complete response teams who will repair any damage to your structure after the moisture has been removed.

Our professionals know how to work effectively with your insurance company, accurately conveying issues and damage to ensure that you get the coverage you need. We cut through the red tape to process the claim. Three to five days after removal, we schedule a walk-through with the insurance adjuster to document damages and create a plan for restoration and reconstruction.

We are fully licensed, bonded, and insured in both new construction and reconstruction rebuilds to get your home or office back to pre-flood conditions.

Call us before your call your insurance provider so that we can help you with the insurance claim process. The Dry Force Water Damage team will bill your insurance company directly and keep you informed during the entire process start to finish. Dry Force Water Damage knows that your family needs a safe home and your employees need a safe place to work!



Why Us?
5 Star Reviews Online!
We are Acworth's Top Water Damage company!
10+ Years Experience!
We know water damage restoration and our industry, period!
5,000+ Restorations!
Our track record for water damage repair and restoration services is proof!
No Insurance Hassles!
We make sure your claim gets covered. Direct Insurance Billing!
Fast Response Times!
We arrive on-site as soon as humanly possible, no excuses!
Free Onsite Inspection!
We provide a FREE No obligation assessment.
24/7 Customer Support
We are always here to help when you need us the most!
Guaranteed Work!
We guarantee all workmanship and materials.
Emergency Services!
We are ready to help you in your time of need, night or day!
Professionally Trained & Certified Personnel!
All personnel is professionally trained, certified and ready to work.
We are Licensed, Bonded, and Insured!
We are ready for any job that comes our way. You are always covered!
3rd Party Adjuster!
A 3rd party verifies your current loss.