Our Services
Sewer Backups
Sewage Damage
Clogged Toilets
Sink, Toilet Overflows
Sewage Cleanup
Water Extraction
Drain Backups
Sewage Restoration
Mold Removal
Toilet Backups
Sewage Removal

Contact Us
Dry Force Water Damage
1227 Wade Green Circle NW
Acworth, Georgia 30102

(770) 579-8255

Some of the insurance companies we work with on a regular basis: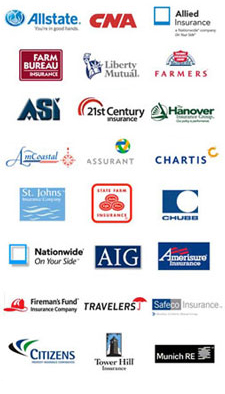 Sewage Backup & Removal Services

Don't let a septic tank, sewer backup or clogged toilet ruin your residential or commercial property. The faster you act when a sewage emergency strikes, the more of your personal property you'll be able to preserve. Dry Force Water Damage has a 30-minute response team for sewer backups. Sewage damage in the home or office can cause serious problems that require immediate action especially structural damage. This is because mold, mildew, fungus and bacteria can begin to develop within just a few hours after the incident. Because of that, it is important to have experts begin the process of restoration and reconstruction within the first 24 hours. Our certified teams use professional-grade equipment to ensure that the work is done properly right the first time. Dry Force Water Damage responds quickly and efficiently to your drainage emergencies with an array of services to remove sewage from your property.

Our understanding of the air, temperature, humidity, vapor pressure, and the dew point, enables us to assess conditions and create the best drying atmosphere. We assess moisture level, remove damaged carpet, padding and flooring, remove standing waste water with speed dryers and deodorize the room during drying process. We dry, clean and repair all damaged areas and get your property back to normal in as little as a week! We put aside damaged contents. For your protection, we keep sewage damaged property to be shown to the insurance adjuster. We'll also fully document everything we find to help you get the best possible coverage from your insurance provider. We'll provide water and sewage damage response and restoration services to make sure your property is fully restored in 4-10 days and get your insurance company to fully cover the cost of the restoration.

Did your toilet back up? Is there a sewage backup in your basement? There are numerous solutions available to get the waste water flowing again. Call Dry Force Water Damage today for 24 hour sewer backup emergency service!

Our services proudly include:

| | |
| --- | --- |
| Sewage Cleanup | Sewage Removal |
| Sewer Backups | Floor Drain Backups |
| Clogged Toilets | Toilet Backups |
| Toilet Overflow | Basement Drying |
| Bacteria Remediation | Carpet and Pad Removal |
| Sewer Line Backups | Sewage Spill Cleaning |
| Basement Drain Backups | Toilet Backup |
| Clogged Pipes | Sewage Restoration |
| Sewer Back Flow | Septic Tank/Septic System Backups |
| Disinfection Service | Commercial Sewage Removal |
| Black Water Damage | Commercial Waste Water Removal |
| Gray Water Damage | Waste Removal & Restoration |

We provide a free on site assessment and we'll mitigate the damage as quickly as possible. Our six-step water and sewage damage response process will get your home back to normal as soon as possible after a toilet backup. Sewage backup cleanup takes time and effort. We use speed dryers and air movers to extract the moisture from the wet areas, and use dehumidifiers to push the moisture out of the building. Dehumidifiers use chemicals called desiccants lower the relative humidity and increase the rate of evaporation. We deodorize all affected areas. We use Ultra Low Volume foggers that produce a mist that penetrates odorous areas that can be sprayed into rooms, walls, and other hard to reach places. Don't let a sewage emergency take over your home or workplace!

Sewage Damage Advice & Tips

The problem with water is that it gets everywhere. When you get damage from wind, what you see is usually the damage that you have, but not with water, it can sneak into places that have not seen the light of day since the property was built. This can cause a lot of problems as any moisture that is not detected and treated can go on to cause further damage, and unpleasant odors that are difficult to eradicate. One of the biggest dangers is moisture getting into the electrics. If this is not all bad enough with problems caused by normal water damage, it is multiplied when it is caused by sewage damage.

Most hidden moisture can only be found with specialized detectors, and if it is caused by sewage, then it is always advisable to get a professional involved, at the very least to offer advice and deal with the places that can't be seen. Water damage in hidden places will eventually result in mold, not only will it love the damp environment, it will feed off the nutrients in the sewage and spread quickly. One fact that is often forgotten when it comes to mold is that it is constantly releasing spores into the air, and this can set off allergies and asthma attacks in people.

Sewage is one of the most dangerous mixtures that a human can come into contact with, and in some circumstances can kill. If you will be dealing with it yourself, then wear footwear that protects you up to the knees, along with a quality face mask. Sewage is full of pathogens, and can contain parasites, fungi, viruses, and bacteria. It is not just the splashes that you need to worry about, as they can also get into the air.

Although sewage is very dangerous for the average healthy person, it is even more so for the young, elderly, those with a weakened immune system, people on chemotherapy, pregnant, ill or recovering from surgery. This is why after suffering any kind of sewage damage it is always best to call in a professional to handle the cleanup process. As soon as a sewage problem has been detected, it is advisable to remove everyone from the premises until the site has been decontaminated.

In most cases, many material items will need to be disposed of properly, and not just dumped in the normal refuse, as you may then be spreading the pathogens elsewhere. This is why after you see houses affected by floods on TV, as soon as the water has gone, there will be a pile of carpets and furniture outside the house. It cannot usually be sufficiently cleaned to be safe, and it will be collected by qualified people who know how to dispose of it properly. For health and safety reasons, it is always best to bring in a professional.



Why Us?
5 Star Reviews Online!
We are Acworth's Top Water Damage company!
10+ Years Experience!
We know water damage restoration and our industry, period!
5,000+ Restorations!
Our track record for water damage repair and restoration services is proof!
No Insurance Hassles!
We make sure your claim gets covered. Direct Insurance Billing!
Fast Response Times!
We arrive on-site as soon as humanly possible, no excuses!
Free Onsite Inspection!
We provide a FREE No obligation assessment.
24/7 Customer Support
We are always here to help when you need us the most!
Guaranteed Work!
We guarantee all workmanship and materials.
Emergency Services!
We are ready to help you in your time of need, night or day!
Professionally Trained & Certified Personnel!
All personnel is professionally trained, certified and ready to work.
We are Licensed, Bonded, and Insured!
We are ready for any job that comes our way. You are always covered!
3rd Party Adjuster!
A 3rd party verifies your current loss.

News & Events
November 5th, 2019
Hiring an Acworth Water Mitigation Specialist?
When the torrential downpour finally stopped, and the water subsides, many households realize that their home has suffered severe damage. To make matters worse, the water might be contaminated with animal droppings, decaying insects, bacteria, fluids and oils from the roadways along with ...
November 23rd, 2019
Water Damage Dryout in Acworth
To dry out after water damage should always be top priority in a cleanup list. If you are able to dry items down within the next 48 hours or less, you should be able to save a lot of items and avoid the possibility of rust and mold. In the unlucky event, you will find yourself with the occurrence of water damage due to a ...