Our Services
Mold Removal
Basement Waterproofing
Mildew Cleanup
Mold Remediation
Dehumidification
Black Mold Testing
Decontamination
Water Extraction
Spore Air Testing
Mold Inspections
Water Mitigation

Contact Us
Dry Force Water Damage
1227 Wade Green Circle NW
Acworth, Georgia 30102

(770) 579-8255

Some of the insurance companies we work with on a regular basis: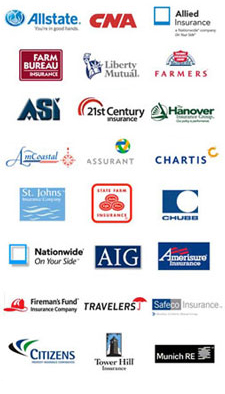 Mold & Mildew Remediation

Are you buying a home and wondering if mold exists before you move in? Are you or another family member suffering from indoor allergies and need to know the cause? Are you considering a mold inspection? We can help ensure your home environment is safe and can easily answer all your questions!

Mold in your home or place of business can cause health problems and lower the value of your property dramatically. Mold is mostly found in carpets, crawl spaces, ceilings, walls, and any other location where water/moisture may enter the area. Signs of these would include excessive humidity, visible mold, strong and musty odors, evidence of moisture and discoloration of walls and peeling of paint. There is currently thousands of different molds in existence and many of those have been proven extremely hazardous to your health.

Dry Force Water Damage currently offers mold and mildew remediation services for homes and business' alike. If you suspect mold at your location, our specialized teams are certified and trained to assess the damage. With our infrared cameras and diagnostics tools our teams will find every trace of mold and eliminate it and further prevent it so you may live or work once again in a healthy environment. Allowing mold to spread and doing nothing about it can be toxic, disruptive, and traumatic to every living thing in its path!

Our mold removal technicians will immediately remove your personal items from the affected area. Next, we seal off the contaminated work space with containment barriers. Then, we remove all mold damaged drywall, baseboards, and repair any and all leaks. If needed we perform water extraction and dry the structure. Lastly, any other items that need to be removed or cleaned in order to properly and immediately cleanup your mold damage will be addressed. Once the mold removal process is complete by removing all potential mold spores, particles or dust that might contain mold, finally we create a preventive guard against future mold growth on all existing surfaces. Mold cleanup projects generally take 24-48 hours. You can count on Dry Force Water Damage to handle all your mold emergency needs as quickly and safely as possible.

Our Residential & Commercial Mold Removal Tasks include:

Air Testing
Assessment Of Mold & Mildew
Black Mold Testing
Decontamination
Dehumidification
Mold Removal Services
Mold, Spore Air, Surface Testing
Water Extraction

Give us a call now for your Free On site Mold Inspection or for any questions you may have!

Mold Remediation Insurance Claims

Many policies limit mold damage coverage while some exclude mold coverage entirely. Many insurance companies are inexperienced when it pertains to mold damage and contamination. Most adjusters are trained to only include visible damage within their damage reports. This typically results in the property claim excluding a comprehensive mold and bacteria testing which is critical in the restoration process. With knowing the step of mold remediation is critical, our consultants will provide evidence of proposed coverage recommendations to resolve the mold damage that exists. We work directly with your insurance company and will do our best to ensure your loss is family or business loss is properly covered. We work with many local insurance adjusters by name and will settle your claim without the hassles.

If you have questions, please feel free to contact our live phone support team in Acworth and we will do all we can to assist you. We are here 24 hours a day, 7 days a week ready to help!



Why Us?
5 Star Reviews Online!
We are Acworth's Top Water Damage company!
10+ Years Experience!
We know water damage restoration and our industry, period!
5,000+ Restorations!
Our track record for water damage repair and restoration services is proof!
No Insurance Hassles!
We make sure your claim gets covered. Direct Insurance Billing!
Fast Response Times!
We arrive on-site as soon as humanly possible, no excuses!
Free Onsite Inspection!
We provide a FREE No obligation assessment.
24/7 Customer Support
We are always here to help when you need us the most!
Guaranteed Work!
We guarantee all workmanship and materials.
Emergency Services!
We are ready to help you in your time of need, night or day!
Professionally Trained & Certified Personnel!
All personnel is professionally trained, certified and ready to work.
We are Licensed, Bonded, and Insured!
We are ready for any job that comes our way. You are always covered!
3rd Party Adjuster!
A 3rd party verifies your current loss.