Our Services
Water Damage
Mold Remediation
Water Removal
Basement Waterproofing
Sewage Damage
Mold Removal
Flood Damage
Water Restoration
Sewage Backups
Flooded Basement
Water Extraction

Contact Us
Dry Force Water Damage
1227 Wade Green Circle NW
Acworth, Georgia 30102

(770) 579-8255

Some of the insurance companies we work with on a regular basis: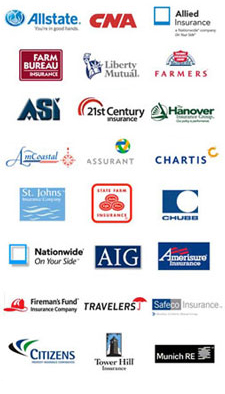 Dry Force Water Damage Took Care Of US!
On May 24th my hardwood floors on the lower level of my house became wet due to my refrigerator having a water line leak. I contacted Dry Force Water Damage and gave them a details of what happened. The dry out team lead began the process with dryers at my home for three days then the team returned to repair my hardwood floors, which was a two week process. During the entire process the company and I kept communication and they answered any questions that I had. I was very satisfied with the water damage repairs. If this problem was to ever occur again I will definitely call them again and would refer this company to anyone!
Diana D.
(Acworth, Georgia)



Our Restoration Services

Dry Force Water Damage provides water damage restoration services, sewage backup and removal services, basement and flood damage cleanup services, and mold and mildew remediation services in Acworth and across the Atlanta metropolitan area. We can accommodate a job of any size! Whether it is a residential home, business facility location, or rental property ...we got you covered!

As a trusted leader with a solid reputation for high-quality workmanship, integrity, and affordable pricing in the water damage restoration industry, our services are always backed with our "Satisfaction Guarantee". With our Guarantee, you will have no more worries about hidden charges or negotiating with the insurance company to try and get your loss covered. When our certified and friendly technicians arrive at your location, they are prepared to work and not take weeks to get the project done. We typically have properties fully restored in 4-10 days. With years of experience, we get it right the first time for each of our clients!



Remediation Response Process

Emergency 30-Minute Response Time
One of our emergency water damage restoration experts arrives in 30 minutes or less to all Acworth suburbs.
Free No Obligation Damage Assessment
We perform a free water damage and moisture assessment to locate all affected areas using moisture meters and thermal infrared cameras.
Insurance Claim Approval & Assistance
We work with your insurance provider (all insurance companies included) to process the claim and ensure you get fully covered.
Water & Sewage Removal and Cleanup
We remove all water and sewage from your property, dry and clean all elements including ceilings, walls, floors, air ducts, carpets, furniture, upholstery, and personal belongings. We also perform mold remediation to stop mold growth.
Scheduled Walk through with Adjuster
After 3-5 days our water and sewage damage expert meets with the insurance adjuster to conduct a water damage walk-through at your property to identify and document damages and create a detailed work plan for restoration and reconstruction.
Water & Sewage Damage Restoration and Reconstruction
Immediately after the adjuster meeting, our crew begins the water damage, sewage damage, basement flood Damage, or mold remediation and restoration process that usually takes about 2-6 days for average jobs. The water damage reconstruction involves the replacement and/or rebuilding of all damaged elements, including cabinets, floors, walls, furniture, and much more, back to their original condition.




At Dry Force Water Damage we understand that your home or commercial property is the most important investment you will ever have in your life. If your property is flooded or water damage occurred in your home let our damage restoration specialist restore your property to its original condition. Upon arrival we will quickly prepare you with a free on site damage assessment and will assist you in the restoration process immediately. We offer a wide array of restoration services to meet any need you may experience. Contact our water damage professionals today for a free on site inspection. We are ready to help!




Dry Force Water Damage provides a complete start to finish service of sewage cleanup, sewage removal, sewage damage repair, and complete sewage restoration and reconstruction. We will work with the insurance adjuster to make sure you get the most from your insurance company for the cleanup and restoration. Sewage Restoration is a quick process once approved. We proudly offer a 30-minute response time to your location and expert cleanup and drying of the damaged areas. Call us so we may assist you with all your Sewage Damage problems now!




Has your Acworth property suffered flood damage? Dry Force Water Damage is ready to help day or night if flood damage has wrecked your location. Our certified teams are on call 24 hours a day, 7 days a week to respond to your disaster. We have a 30 minute response time! We know time is critical in order to prevent and mitigate serious structural damages caused by the flood and basement damage. Allow us to step in and help with all your Flood or Basement Damage Restoration.




Dry Force Water Damage gladly offers a FREE On-site Mold Inspection of your home or office. We use infrared cameras with other diagnostic tools to detect water leaks behind walls, in ceilings and under floors while paying special attention to prone locations such as toilets and sinks, carpets, walls corners, crawl spaces, basements and more. We measure moisture on walls and ceilings surfaces and identify dew points which indicate areas of potential mold growth. Contact us today and let our certified mold inspectors improve the air quality in your home or business. We will be awaiting your call or support ticket!



Why Us?
5 Star Reviews Online!
We are Acworth's Top Water Damage company!
10+ Years Experience!
We know water damage restoration and our industry, period!
5,000+ Restorations!
Our track record for water damage repair and restoration services is proof!
No Insurance Hassles!
We make sure your claim gets covered. Direct Insurance Billing!
Fast Response Times!
We arrive on-site as soon as humanly possible, no excuses!
Free Onsite Inspection!
We provide a FREE No obligation assessment.
24/7 Customer Support
We are always here to help when you need us the most!
Guaranteed Work!
We guarantee all workmanship and materials.
Emergency Services!
We are ready to help you in your time of need, night or day!
Professionally Trained & Certified Personnel!
All personnel is professionally trained, certified and ready to work.
We are Licensed, Bonded, and Insured!
We are ready for any job that comes our way. You are always covered!
3rd Party Adjuster!
A 3rd party verifies your current loss.

News & Events
November 5th, 2019
Hiring an Acworth Water Mitigation Specialist?
When the torrential downpour finally stopped, and the water subsides, many households realize that their home has suffered severe damage. To make matters worse, the water might be contaminated with animal droppings, decaying insects, bacteria, fluids and oils from the roadways along with ...
November 23rd, 2019
Water Damage Dryout in Acworth
To dry out after water damage should always be top priority in a cleanup list. If you are able to dry items down within the next 48 hours or less, you should be able to save a lot of items and avoid the possibility of rust and mold. In the unlucky event, you will find yourself with the occurrence of water damage due to a ...